DATA 1000 - WHERE THE CHIPS FALL
BGM:
Mujun Rasen
The obvious similarity in their self proclaimed titles felt off to the
Black Count
. Yet, he decided to ignore that.
"I'm the Black Count. Pleased to make your acquaintance
He introduced himself as a "Count" as well, and said introduction was not questioned as well.
"Yes, rumors about you have already reached my ears"
He now put his eyes on the small girl hiding behind the
Black Count
.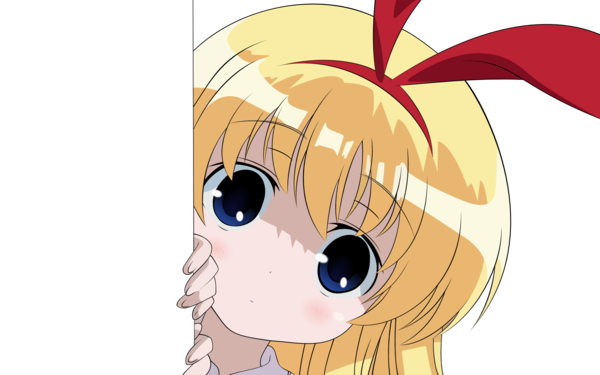 "Alice, correct?"
He asked with, for a change, warm smile.
"To know that much, more than mere 'rumors' must have reached you."
The
Red Count
reacted with a smirk to that remark.
"I also know that you treasure that child a lot. And that, be what it may, your goal by ascending this tower is likely tightly related to her. Am I right?"
The
Black Count
didn't reply. He just returned a serious look.
"Are you an enemy?"
"Indeed. But not right now. And not yours."
"Then what is your business with me?"
He wanted to cut to the chest. He disliked when others knew his weakness. Thus, he desired to end this conversation quickly.
"I merely came here to see you with my own eyes."
"For what purpose?"
"To see whatever..."
He was surprisingly lost for words. It took him a while to compose the right speech.
"Whatever there still exists a reason for me to give up on my pointless vendetta."
He laid his eyes on Alice. His look expressed genuine sadness. He then smiled dimly.
"But now I know for sure: There is none. Fake duplicates won't make me feel any better."
"Isn't the moment you call your own revenge 'pointless', is when you know that you should give up on it?"
"What if... your life were to lose all meaning and... revenge were your sole drive for existing?"
His words were shattered, as if he himself didn't wish to accept them.
"I see. For some unexplained reason, I can sincerely feel sad for you. Which is a rarity for me."
His words were honest.
"I... thank you."
It has been long since anyone cared for his condition. After a moment of weakness, he recomposed himself.
"Tell me just one thing before I leave. What do you expect to find at the top of this tower?"
"Shambhala. A place where nature promises eternity."
"I see..."
He averted his eyes.
"I guess in the end you really are 'human'... Creating false hope based on shades of facts, is very unlike the way you should be..."
"I don't care even if Hell itself lies beyond."
The
Red Count
was taken in by a surprise.
"As long as it ultimately fulfills my wish..."
He put his left hand atop Alice's head and patted it bit.
"Everything else hold secondary importance."
The
Red Count
didn't comment, but reacted with a satisfied smile.
"I'll take my leave here."
He turned around.
"I do really hope you'll find what you seek. Farewell my..."
He was about to say something false that tried to come out naturally. But he managed to halt before putting that into words.
"

Nevermind...

"
He just wrote it off with a dim smile.
Alice:
"Bye bye! Stay well mister Red Count!"
She waved to him, even though he couldn't possibly see that with his back. After hearing this, his mouth trembled and a single tear surfaced on his left eye. He brushed it off with a single finger, swallowed all he wanted to say and just walked away in silence...
BGM:
Prove Yourself
"Ready to face me yet?"
Raspy's shadow appeared in front of him yet again.
Raspy:
"Just... what do you want from me...?"
"Such a lost child. Always taking upon the role of the infant who can't tell apart left and right. Holding no true nature, you merely bounce from one side to another according to actions of others."
Raspy couldn't comprehend the exact meaning of those words, yet strangely they made sense to him. They pierced through him and made him feel awkward. It was a truth he didn't want to admit about himself. The shadow sensed the hesitation in Raspy's heart and pressed on.
"Not human nor demon. Always forced to wear a facade to fit your surroundings. Can a being such as you, devoid of genuine will, be seen as a living being?"
Raspy:
"Stop it..."
"Care for none but yourself, nor being capable of understanding others. A sad creature who hurts those around him unless given concrete directions"
Raspy:
"STOP IT! SHUT UP!"
He was fed up with this. True self or not, he hated every single word coming from this creature's mouth.
"Can't accept the truth?"
Raspy:
"Tch...!"
Enough is enough. Raspy charged toward the shadow. His right hand was made into a fist and stroke the shadow right in the face.
The shadow, however, didn't move a single inch.
"Pretty shallow, won't you agree? Quite befitting a shallow existence such as you."
Raspy:
"SHUT IT!"
He kept sending blows toward the shadow. But there was no use. The shadow wasn't affected at all.
"About the time to give up?"
Raspy:
"Huff huff" *heavy breathing*
He let his hands rest for a few seconds, then made fists again.
Raspy:
"No! Never against you!"
"But of course. You can't possibly approve my words, can you? Denial of the unwanted is such a natural reaction that it makes me sick.
Raspy:
"I'm... not denying it..."
"Huh? Come again?"
Raspy:
"What you said is all true. When I was human, I felt as if I don't belong. Now that I'm a demon, I feel as if I don't belong either. It's as if... my nature is very contradicting."
".........."
Raspy:
"But... But even so....!"
He focused all his strength into his fist.
Raspy:
"I must press on! My friends need me, and as long as that true... I could careless about any of this petty business!"
He sent another blow. This time, the shadow's facial expression conveyed surprise and fear. This blow was sure to pierce through the shadow's invincibility.
Meanwhile, another intense fight raged elsewhere...
BGM:
When Two Powers Collide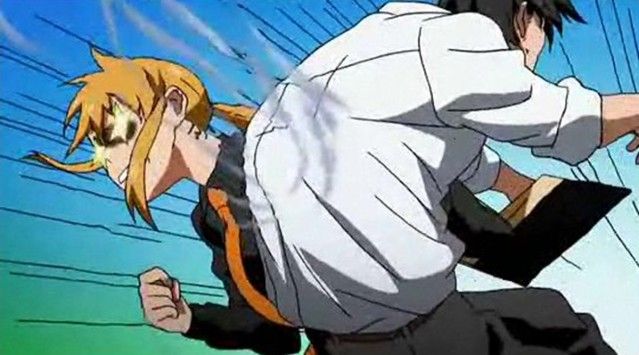 EO:
"Gahhh!"
He was punched in his stomach and sent flying to the nearby wall. He hit the wall and slid down.
EO:
"Damn..."
His injuries made it hard for him to even stand up.
Xeras:
"What's wrong? Where's your kill intent? Weren't you once stronger and more fierce?"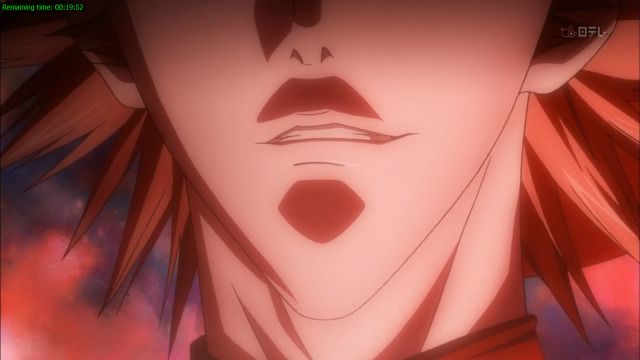 EO:
"I... I promised Mizu. I'll avenge him but... not like that..."
He closed his eyes and attempted to suppress the chaotic nature that was threatening to take control over him.
EO:
"We were given brains for a reason. Unlike these lowlife demons, we can
think
. Using merely sheer power will make us no better than them."
Xeras:
"H... Ha... HAHAHAHA!"
He burst in laughing.
EO:
"What's so funny...?'
Xeras:
"You and your half-ass attitude. Use your brain all you want, but don't forget that in the end we are demons. Brutal creatures who use force in order to achieve their goals!"
EO:
*sigh*
EO:
"You just... I don't even... Can't believe someone like you killed Mizu..."
Xeras:
"Another fallacy on your end. The one who really did Mizu in was none other than your teammate - Raspy. I merely dealt the final blow as I passed by. Quite generous of me to put his suffering to an end, won't you agree?"
EO:
"Grrr...!"
Calm down! Calm the fuck down! He's doing that on purpose! Don't give in to his taunt. Just stay true to the plan. His demise is inevitable.
His fingers were scratching the floor in anger. He just wanted to throw away everything and charge into his enemy without a plan.
EO:
"Ha..." *deep breath*
He closed his eyes while taking the breath, and then opened them again.
EO:
"That's the end of you. Red! NOW!"
Xeras:
"Eh?"
Behind the wall appeared Red, covered in a dark aura.
Xeras:
"Surprise attack? That's just-"
EO:
"Nifelheim!"
Xeras:
"What the-?"
Ice began to form around him. In but mere seconds, he was surrounded by walls of ice.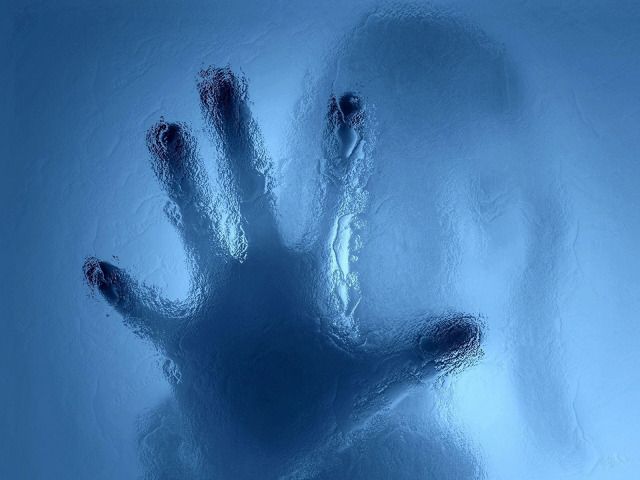 Xeras:
"So this was your plan..."
No one could really hear him behind the walls of ice.
Red:
"Heed my call! I summon thee! Death!"
The dark aura around her was gathered into a single spot and opened a gate. From the gate stepped...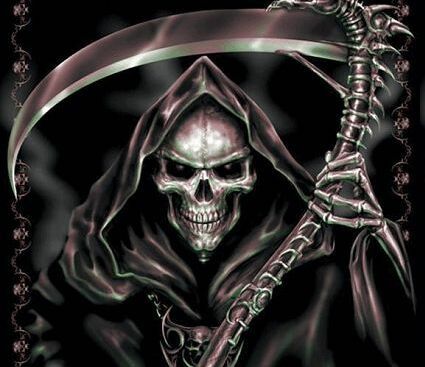 an avatar of death itself.
Red:
"Obey my command! Smith my foe!"
The reaper rose his scythe. Immense darkness was gathered in it. He swung it against the ice. The ice was pierced like soft butter. Xeras himself was also nearly cut in two. The slash made great impact and sent him flying far. His land wasn't soft either.
After the single swing, the reaper faded into thin air.
Red:
"Thank you for your services."
She took a moment to thank the force that helped her win this. She then pointed her eyes at the suffering Xeras.
Xeras:
"It hurts dammit..."
Every single tiny move ached like hellish flames.
Xeras:
"Ubi... Why are you just standing there and letting them kill me...?"
He pointed his eyes toward Ubi, who was merely standing there, leaning on a wall, and observing the unfolding events.
Ubi:
"In a survival challenge, siding with the winning side is the optimal strategy."
Xeras:
"What...?"
Ubi:
"As such, it is inevitable that I'll choose them over you."
He showed his right hand to Xeras. The mark on it wasn't the one belonging to his Tribe, but rather the one belonging to Red's.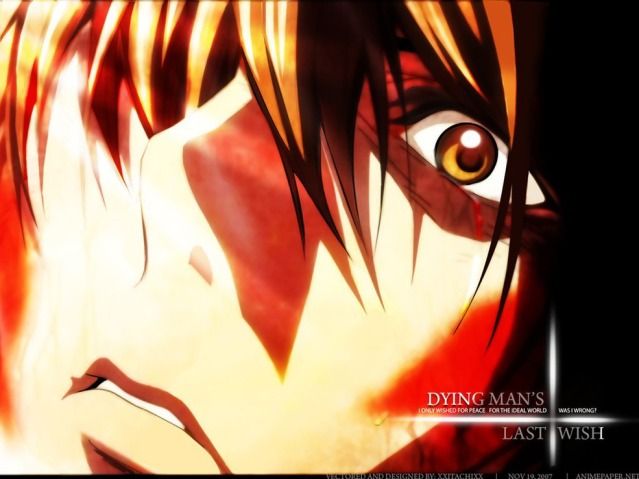 Xeras:
"... I see... for me to trust a strategist was indeed... a mistake..."
He had hard time speaking.
EO:
"So much for strategy being inferior to strength."
He stood up, still holding to the wall with one hand in order to support himself.
EO:
"We all desire the same: Least bloodshed. Eliminating you is the right first step for that cause."
Red:
"I'm really sorry Xeras, but they are right. You are dangerous to keep alive with your power."
Xeras:
"Tch... as if any of you is better... You just prefer to deny the fact you are monsters, as opposed to me who accepts that." *blood cough*
EO:
"Let's just deal the finishing blow. I'm getting tired of the nonsense he's spouting."
Red:
"Yes..."
She gathered lightning in her hands.
Ubi:
"Just in case, I'm suggesting doing this from a closer range. Considering Xeras's manipulative persona, he might still have a last card up to his sleeve. And a joker nonetheless. If you are going to finish him off, better do it with as high of a certainty as you can allow."
Red:
"I see... thanks..."
She stepped forward toward Xeras. She pointed her hand toward him.
Xeras:
"Just... burn in hell..."
BGM:
Madder Sky
Suddenly, Red was covered in intense flames from all directions.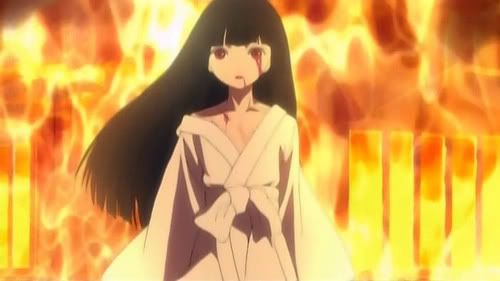 Red:
"This...
can't be
..."
Her dim voice completely faded, along with her life force...
.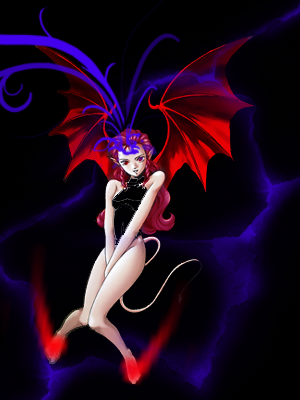 Red (Lilim/Leader) was burned to death on Turn 7
EO:
"Gah..."
A sudden heart attack. He fell on his knees.
EO:
"Im... possible... why...?"
His vision was going blurry. He sent a look at Ubi.
Ubi just stood there, observing. He didn't intend to help him in any way.
EO:
"You... lied... gah... to me...?"
His heart ached even more now.
EO:
"About the 'least bloodshed' and... about... everything...?"
Ubi didn't reply. He touched his right hand with his left one. Then torn something from it. He then showed the right hand to EO. It had his initial symbol... the one that belongs to the same Tribe as Xeras's. EO couldn't believe his eyes. He was dumbfound.
Ubi:
"Sticking to the stronger players is, also, a good strategy."
EO:
" Stronger'...? I see... how stupid of me... you both are... equally twisted... and broken..."
He gave up on resisting and let his body fall on the floor.
EO:
"Go claim that stupid win... Wonder whatever you'll find it rewarding enough for all the crap you pulled off. Meanwhile..."
He closed his eyes.
EO:
"I'll have my rest on the other side... along with Mizu and my other 'true' friends..."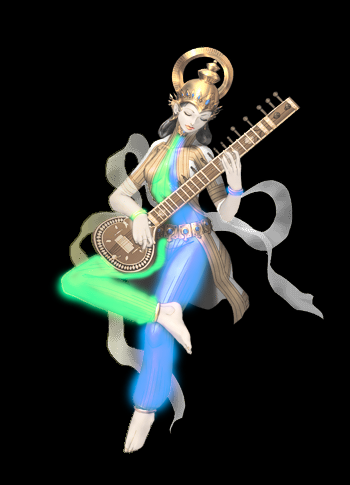 EO (Sarasvati) died from heart attack on Turn 7
Raspy:
"Ach!"
The strong blow that was meant to be dealt - halted before it was even set flying
A heart attack.
"This is quite unfortunate. You had the potential to defeat me and claim greater powers."
The shadow caught the falling Raspy.
Raspy:
"I... I..."
"Yes, I know."
He laid Raspy on the floor and closed his eyes.
"Deep inside you seek the opportunity to choose your own path. No need to tell me. After all I AM thou."
"Rest in peace... me."
The shadow has also shown signs of disappearing...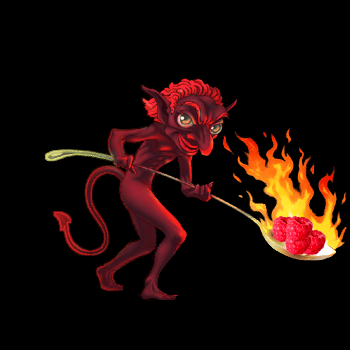 Raspy (Ukobach) died from heart attack on Turn 7
Xeras:
"Damn... was sure I'm done for..."
He had hard time rising up. Ubi walked to him and stretched an arm to help him stand up.
...
.....
.......
After a short silence of zero movement, Xeras just gave Ubi a stare and stood up on his own.
He then passed by Ubi, without making eye contact.
Ubi:
"Is something amiss?"
Xeras:
"No, let's go. The end is night. Let's finish this stupidity."
Ubi:
"Positive..."
The end is but a step away! Who will reach it? Who will fall along the way? What unknown truths awaits them in the grand finale!?
Turn 8 begins now and ends on 5/21 17:00 GMT
Information Leak:
Xeras used Elemental Magic
EO used Healing Support
Raspy used Elemental Magic
Red used Fatal Magic
Shadow Raspy used Shibaboo
Lopez used Elemental Magic
Ubi used Healing Support
Vampko used Single Physical
Ubi is Healthy
Xeras is Healthy
Shadow Raspy disappeared!