CrunchyRoll

wrote:Head on over to the Tales of teaser page now and you'll see a link to the official site for Tales of Innocence R, which looks to be an enhanced port of Tales of Innocence, originally released for Nintendo DS (Japan only) in 2007.

According to a post over at Otanews, the Vita version will include a new character, pictured up top, voiced by Saki Fujita (Working!!, The Legend of Legendary Heroes), who is best known for having her voice sampled for Hatsune Miku.

Tales of Innocence R is due out in 2012, and will be playable at this week's Tokyo Game Show.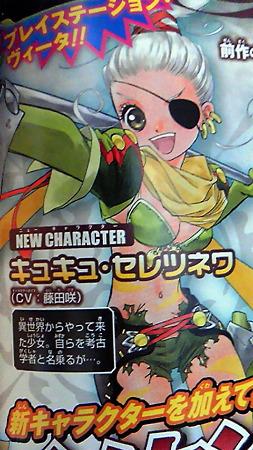 This seems pretty amazing ~
Official Site
Tales Union Post
First Trailer
Voicework being done from scratch
New Trailer QQ's her name
Some Screens