In all seriousness... I laughed so hard when I saw this.. but dammit I wanna play it.
you play as Itsuki (the guy in the school outfit), who learns on graduation day that his cousin and childhood friend Mahiru (the girl in the school outfit) is pregnant.

Just then, a portal sweeps the two to the world of Granvania. Itsuki learns that he must save the world by making "Star Children" with twelve maidens (An example is Ruka, the girl with the long hair). Not only that, but to make more powerful kids, he must first strengthen his ties with the girls.
http://andriasang.com/comyrw/
More...
The "star children" aren't made the way you and I would make a baby. Itsuki and one of the twelve heroines pour their spirit into some sort of device, and the baby is born after growing a bit.

The child's type is determined based off the parents. You can end up with a mage, a warrior, a monk, and so forth (yes, this is an RPG). Also, the child will end up with parameter boosts depending on the circumstances.
http://andriasang.com/comyrf/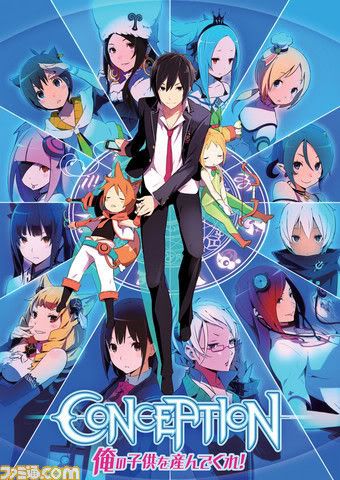 I want to play... dammit.