The ULTIMATE Disgaea game is coming, dood! In lieu of this highly anticipated title, we wanted to review some of the exciting features that make this the ultimate version of the beloved strategy RPG series.
Here what makes Disgaea 4 Complete+ truly "complete":
Contains all additional characters and scenarios from previous versions of

Disgaea 4.

Options for English or Japanese audio.

Options for English or French text.

Includes Peta-level spells and Job-specific Skills from

Disgaea 4: A Promise Revisited.

Includes quality-of-life features that may seem familiar to those who have played

Disgaea 5

, such as the Cheat Shop, Event Viewer, Weapon Appearance, Innocent Warehouse, and Pay Up system to bribe Senators to change their votes in the assembly.

Includes network features such as Map Edit and Upload, Pirate Edit and Upload, Pirate Duels, and Foreign Ministers.
Now, you might be asking yourself, what puts the "+" in Disgaea 4 Complete+? Well, we've got you covered there too, dood!
Resolution has been updated to 1920 x 1080p.

You can now reposition characters while viewing the target areas of their skills, even for specials that have non-fixed target zones.

Skill speed can be adjusted between x2, x3, and x4.

You can now get a graphic preview of the Magichange weapon that your monster class becomes by viewing it in the Status screen.

After winning a battle, the

game will now auto-save when you return to base.
And that's not all! We'll have more updates in the future on what can be expected when Disgaea 4 Complete+ releases this fall!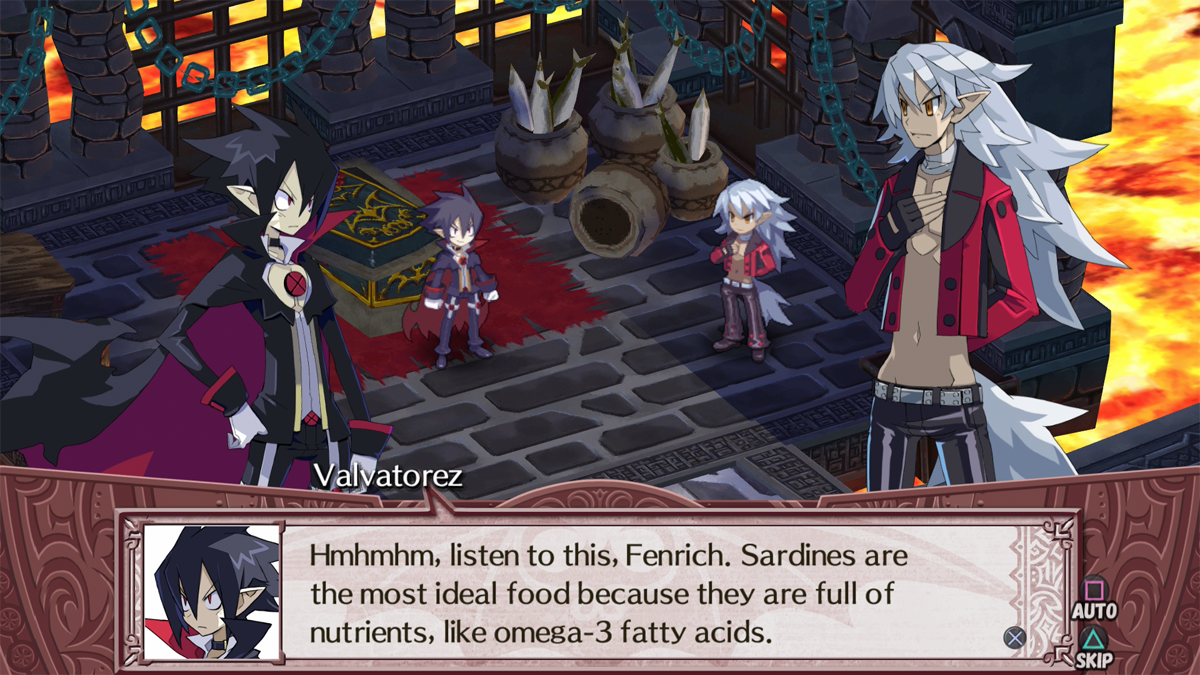 Disgaea 4 Complete+ is currently available for preorder on PlayStation 4 and Nintendo Switch. To really kick off your cam-pain through Hades in style, make sure you preorder the "A Promise of Sardines Edition". This bundle includes a double-sided poster, sardine bookmark, and reversible cover sheet!
For more information, check out the official website.