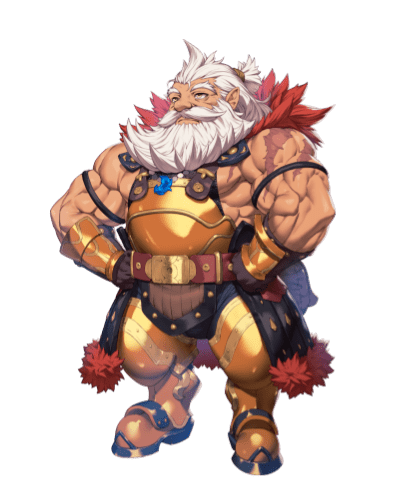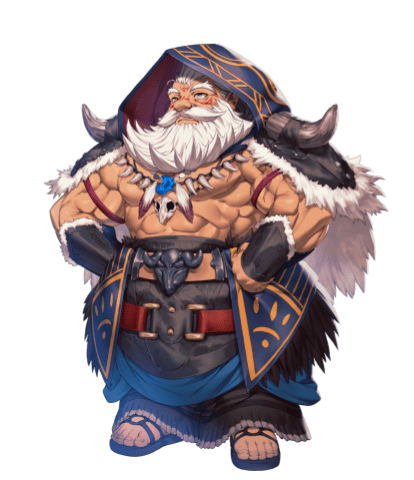 Burgo
Burgo Fimbulturl
---
(Default settings)
Race: Dwarf
Sex: Male
Soul Shape: Champion's Soul
Class: Fighter
Can switch classes.
---
After the land of the dwarves, Balhael, fell to the Overlord's influence, this warrior has been wandering Alda in search of any surviving members of his clan.
A kind man fond of drink and meat.
Utterly afraid of water, there's nothing one could do to persuade him to take a bath.
Back to List